Diamond in the Ruff

Pet Grooming

Let us help YOU discover your very own diamond in the ruff…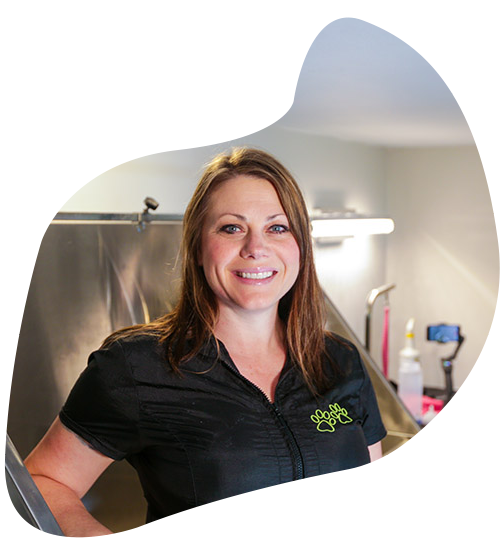 About Diamond in the Ruff
Your pet's health and

well-being are our top priority.
As a graduate of The JKL School of Grooming, Laura Cifaldi is a certified dog groomer and owner of Diamond In The Ruff, located in Sudbury, Ontario.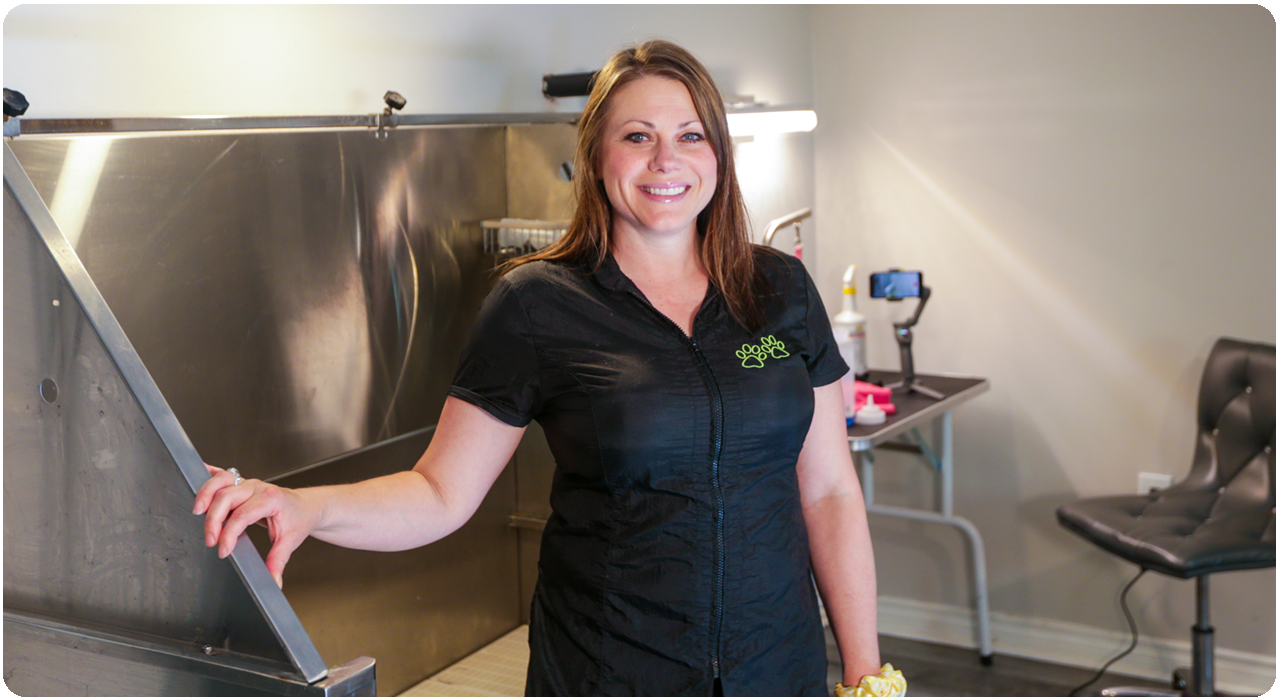 Ever since she was a young girl, Laura has had a passion for animals. Being an animal owner her whole life, she understands every pet is different and has their own unique personality.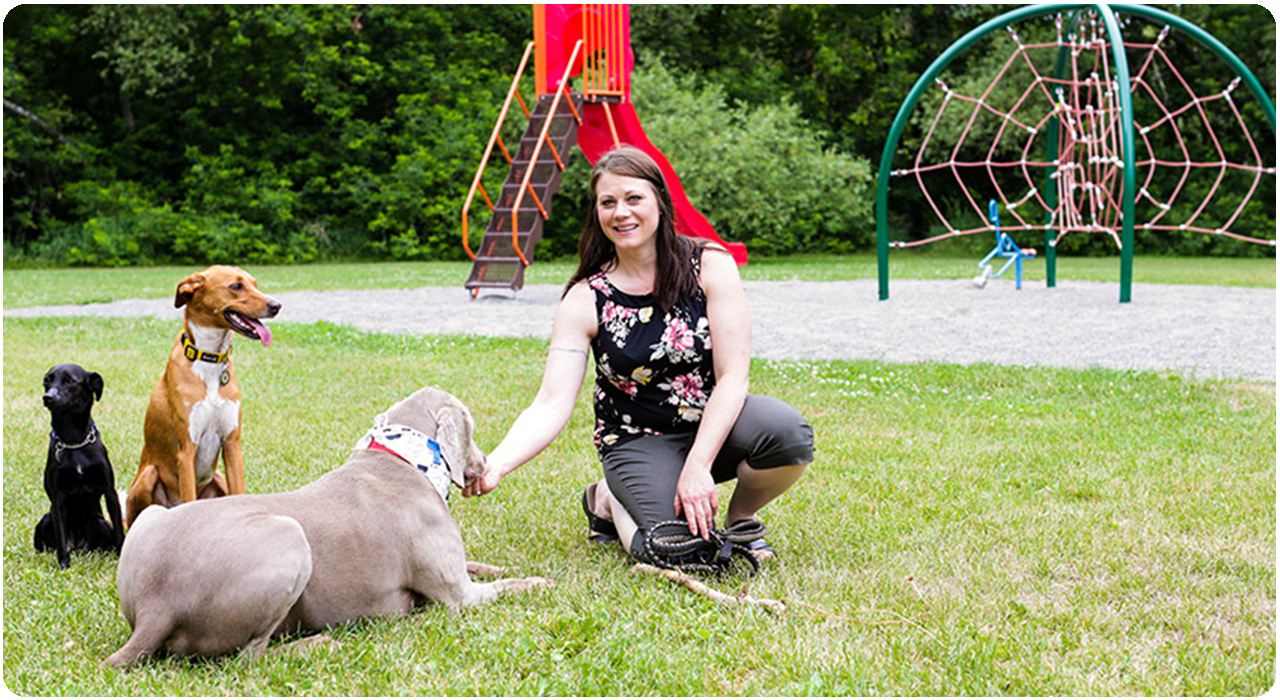 Certified Groomer
Staff learn proper handling, signs, and symptoms of illness, dog expressions, and body language.
500 HOURS OF TRAINING
Laura has completed over 500 hours of hands on training, dealing with all different types of breeds and temperaments. 
ANIMAL LOVER
Laura is a proud mom to her own pup, Cooper!
VAST EXPERIENCE
Since completing her training, Laura has spent the last several years grooming pups of all different breeds.
Some dogs require additional time to feel comfortable, and Laura ensures her services are individually personalized to suit their needs.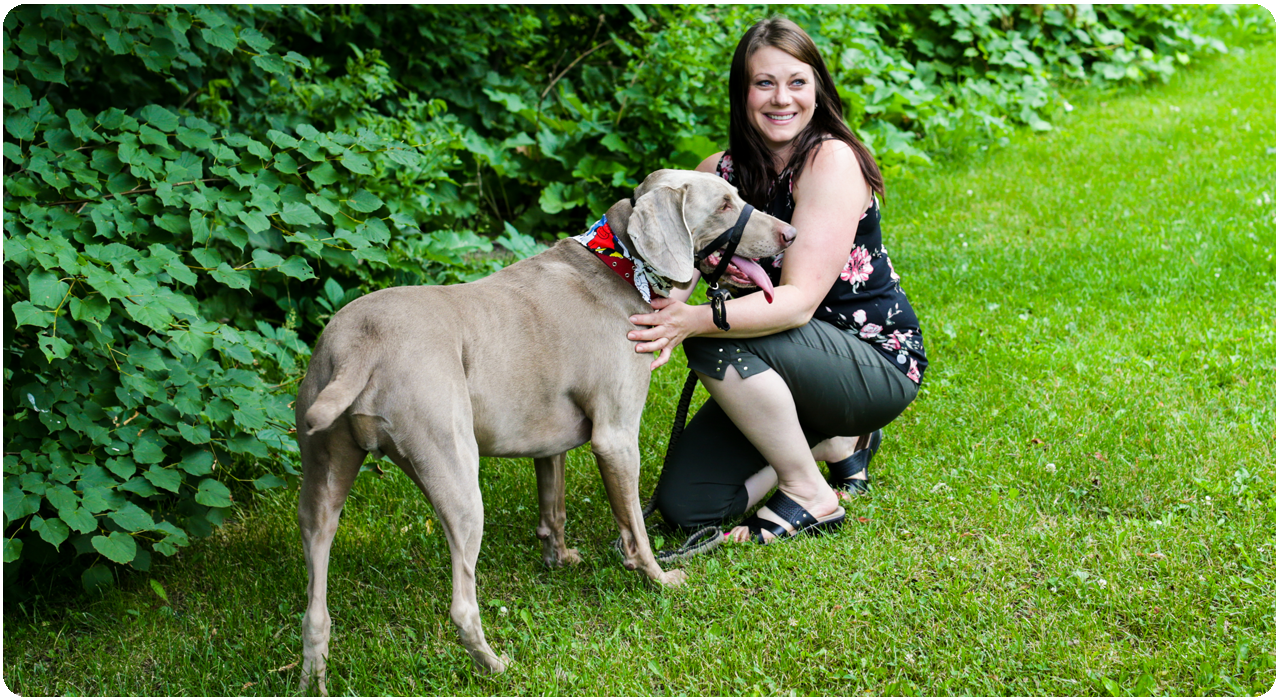 Having completed over 500 hours of training, and working with a multitude of breeds of all sizes, Laura is ready to help you discover your own diamond in the ruff.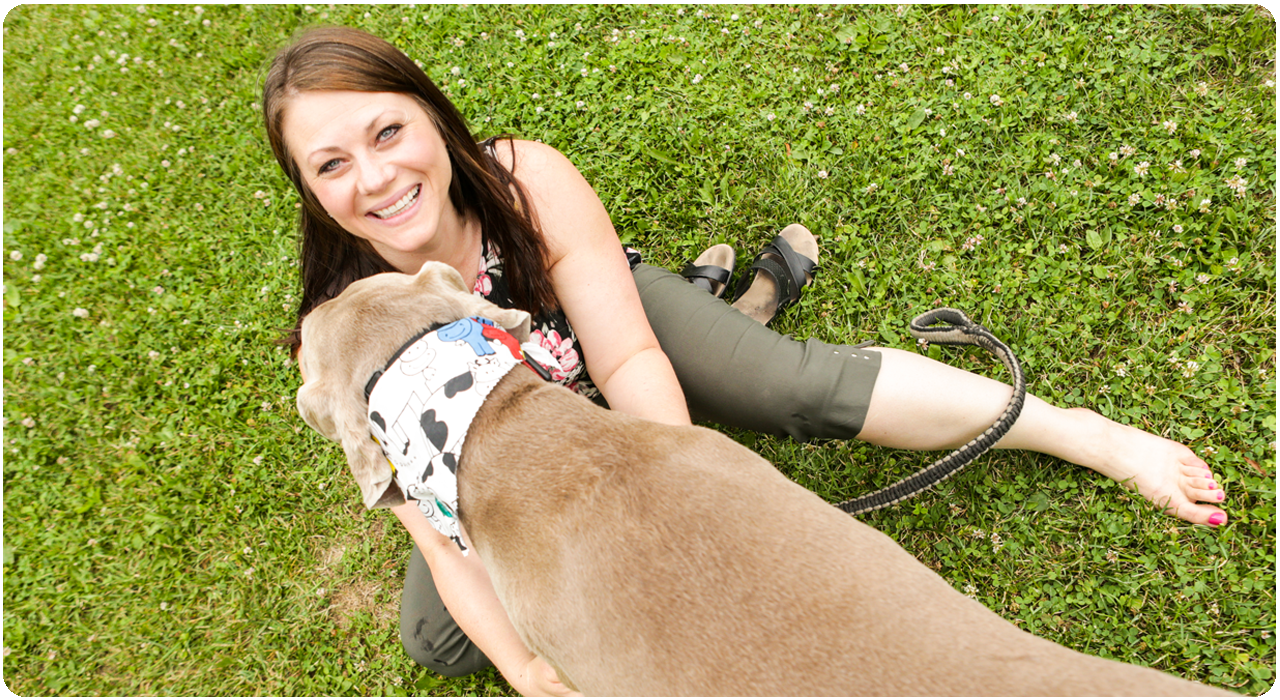 Vision
We strive to provide personalized care at an affordable cost for every pet and pet owner. All animals deserve to feel good in their fur!

HAPPY ENVIRONMENT
We know you love your pets, and we love them too! When they're with us, they're treated like FAMILY.

Mission
We want your fur baby to feel at home with us. Each grooming session is customized to cater to the needs of both you and your pet.

WE ARE HERE TO STAY
The world can be a scary place at the moment, but we are dedicated to safely providing our patrons with the services they need!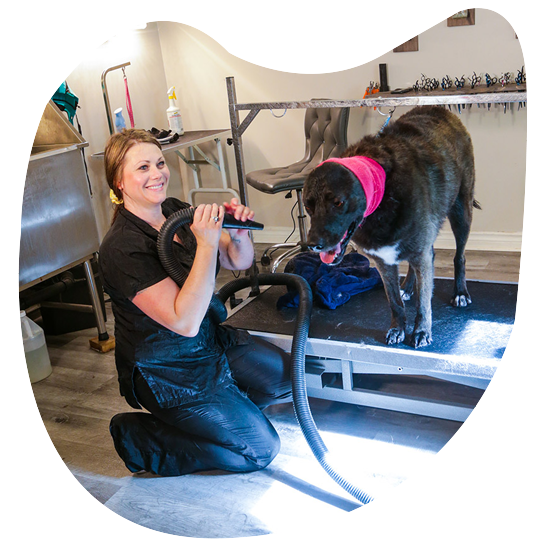 Quality and Safety


of Services
Diamond In The Ruff offers ear cleaning, bathing, haircut blowouts, nail trimming, and much more. It is our mission to provide superior, customized service at an affordable cost.
Happy to welcome you
to our circle of friends. Let's connect on social!

Open Hours
Mon:   5:30 – 9:00 pm
Tue:     5:30 – 9:00 pm
Wed:   5:30 – 9:00 pm
Thu:     5:30 – 9:00 pm
Fri:       5:00 – 9:00 pm
Sat:      8:00 am – 6:00 pm
Sun:     9:00 am – 5:00 pm Pet grooming before and after
See the doggie transformations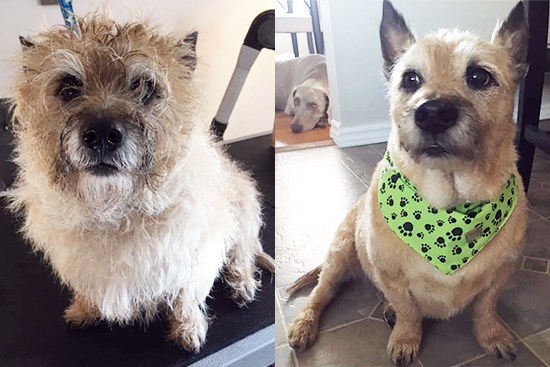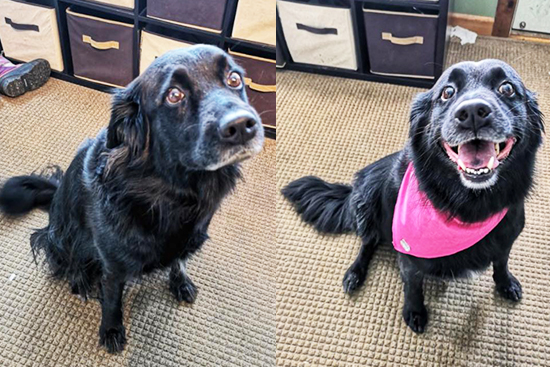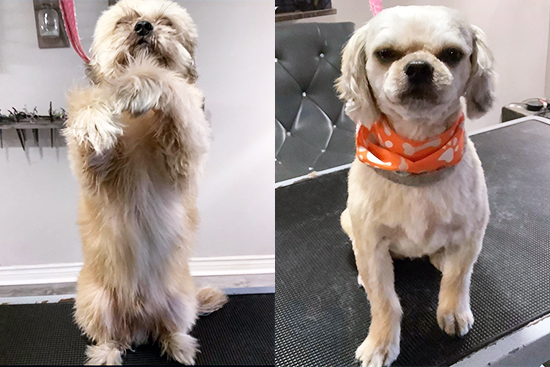 "Laura did an excellent job with my English Bulldog. She looks amazing now. Would highly recommend!"
Andrew